Protractor and Ruler
Like the Calculator, the Protractor and the Ruler will appear as a button to the student, that when clicked will display the tool. You have the ability to change the label for either and set up Image alternative text. Show rotate icon is enabled by default - this is the yellow arrow icon indicating to the student that the tool can be rotated.

Figure 1 - Ruler with a rotate icon.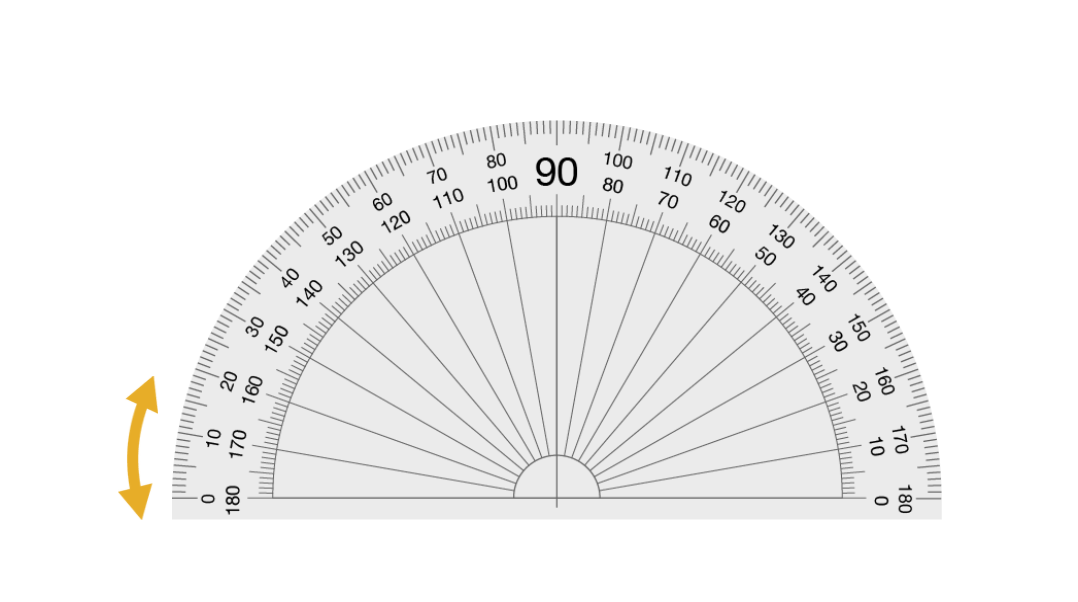 Figure 2 - Protractor with rotate icon.