The Author Site is Learnosity's hosted, out-of-the-box authoring platform available at author.learnosity.com.
You must log in to view the Author Site, using credentials given to you by your organization's user administrator, or by the Learnosity support team.
Note: the Author Site is for professional content creators only. Access can be granted to any staff member or contractor creating content on behalf of a Learnosity customer. Authoring by end-users (including teachers/instructors) should be provided by embedding the Author API, not via the Author Site.
Items
On the Author Site, authors are able to access their organization's Item bank; this houses the functionality to manage Items, including the ability to create new Items and modify existing Items. This means that authors are able to create and modify Questions and Features on the Author Site, using the Learnosity Question Editor.
Authors also have access to a Bulk Updates section; an Author Site feature where authors can add tags to many Items at once, and update the status of many Items at once.

Figure 1: Bulk Update Status
Tags
The Author Site provides authors with a Tag Manager interface, in this Author Site feature, authors can manage both Tag Types and Tags.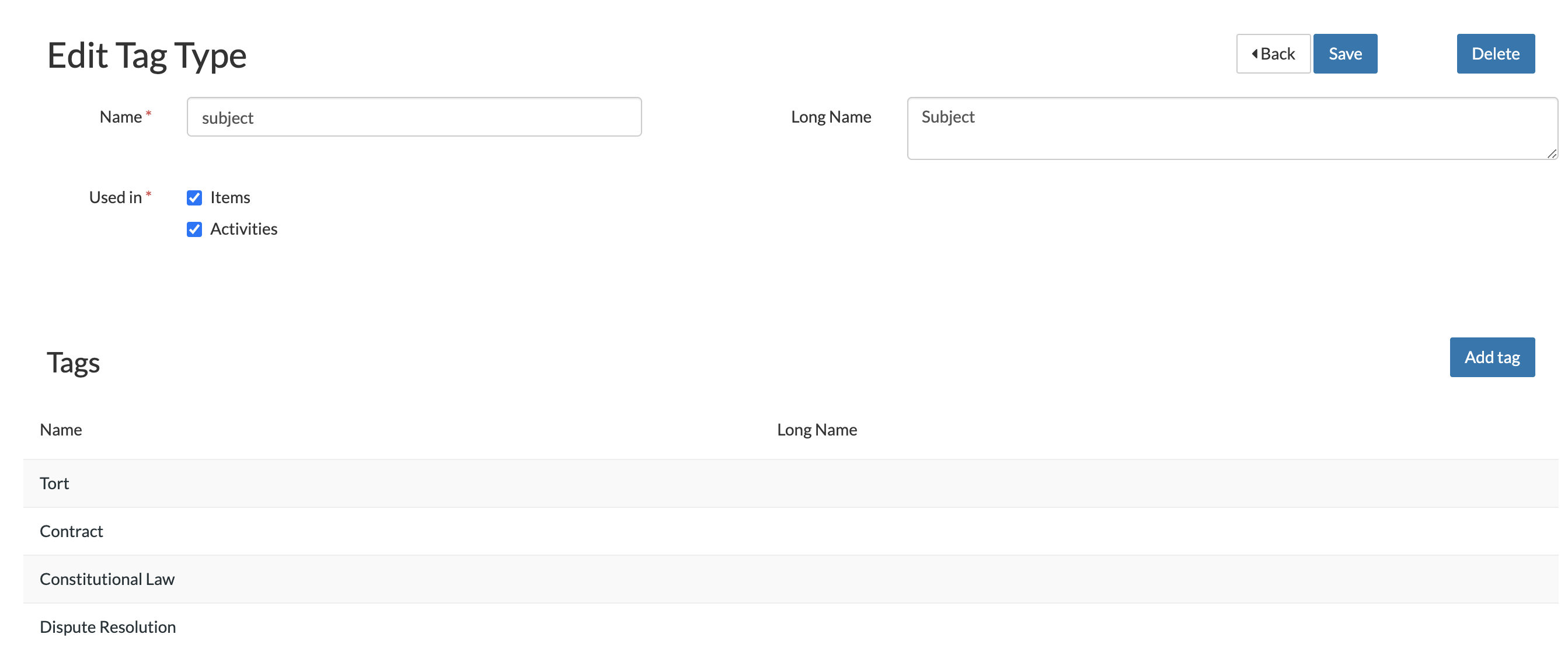 Figure 2: Author Site Tag Manager
Activities
In the Author Site, Activities live inside an Activity bank - similar to how Items live in an Item bank. Authors are able to view and manage their Activity bank from the Author Site.
The Author Site Activity Editor enables authors to build highly customized student assessments, preview these assessments, and also add tags to each assessment.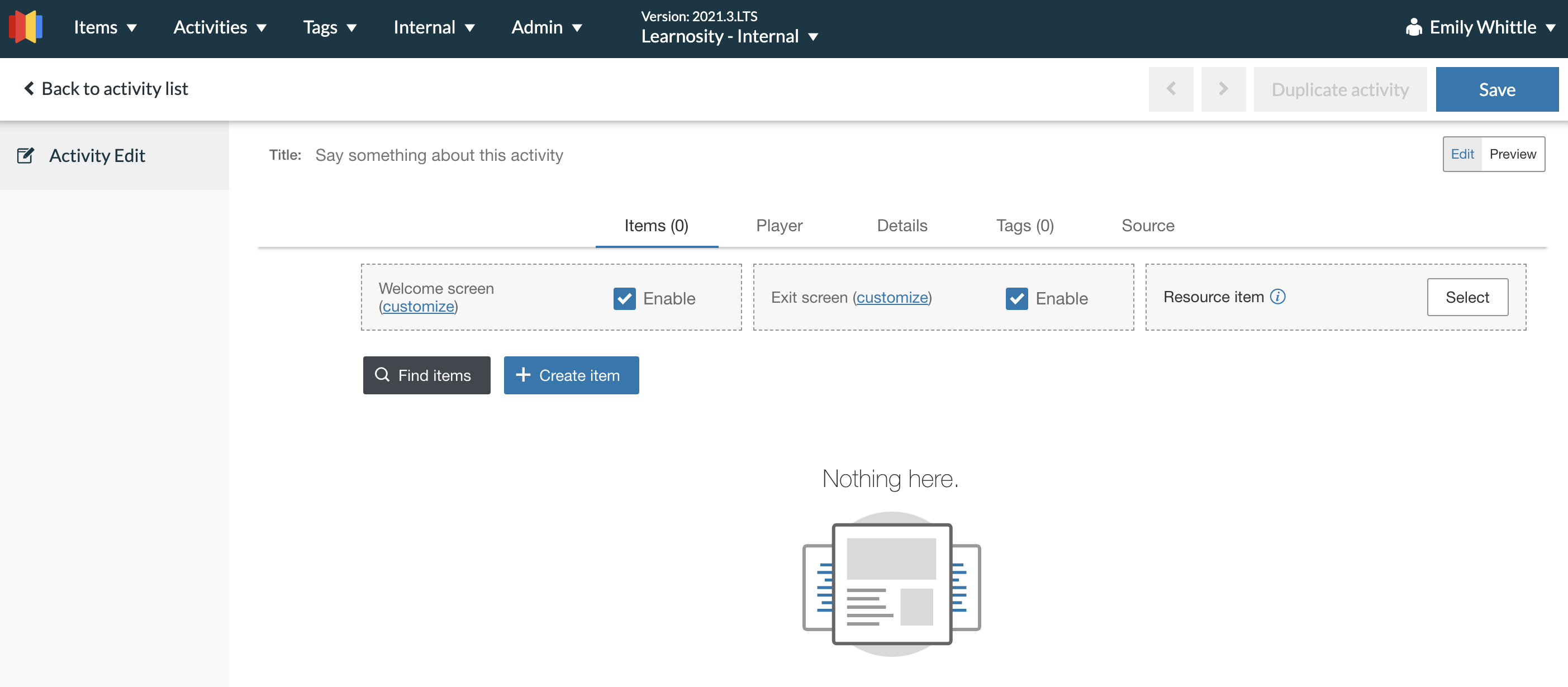 Figure 3: Author Site Activity Editor
Navigation bar
Authors can easily navigate around the Author Site using a handy navigation bar at the top of the page. Alongside access to Items, Activities, and Tags, Authors can also navigate to:
The author's user profile, where they can change their details and update their password
A link to Learnosity Console's user management page, for those with admin access on the Author Site.
A toggle to change which Item bank the author is currently viewing.

Figure 4: Author Site navigation.
Item/Question Editor Sidebar
Alongside the various Item, Tagging, and Activity interfaces, the Author Site also provides authors with a sidebar that is available at any time when viewing an Item or when inside the Question Editor.
This sidebar gives authors an interface to change the Item's status, tag an Item, change the layout, add actions, add dynamic data, and view a detailed audit trail for each Item.

Figure 5: Author Site Item side navigation.