After you have created a resource Item, you can add it to your Assessment via the Activity Builder in the Author Site.
To add a resource Item to an Activity:
Create a new Activity in the Author site, then go to the Navigation / Control Settings panel. You will see the Resource Item option.

Figure 1: the Navigation/Control Settings panel in the Activity Builder.
Clicking the Select button will open the Item modal window, where you can search and select the resource Item that you want to add to the Activity.
Important: Items may be created as Features to include passages, files, audio and video. Note that Items with Questions should not be used as a resource Item.‌ If you choose an Item with Questions as resource Item, the Question widgets will be removed when displayed in the assessment resource panel. See Figure 3 for more details about the resource panel.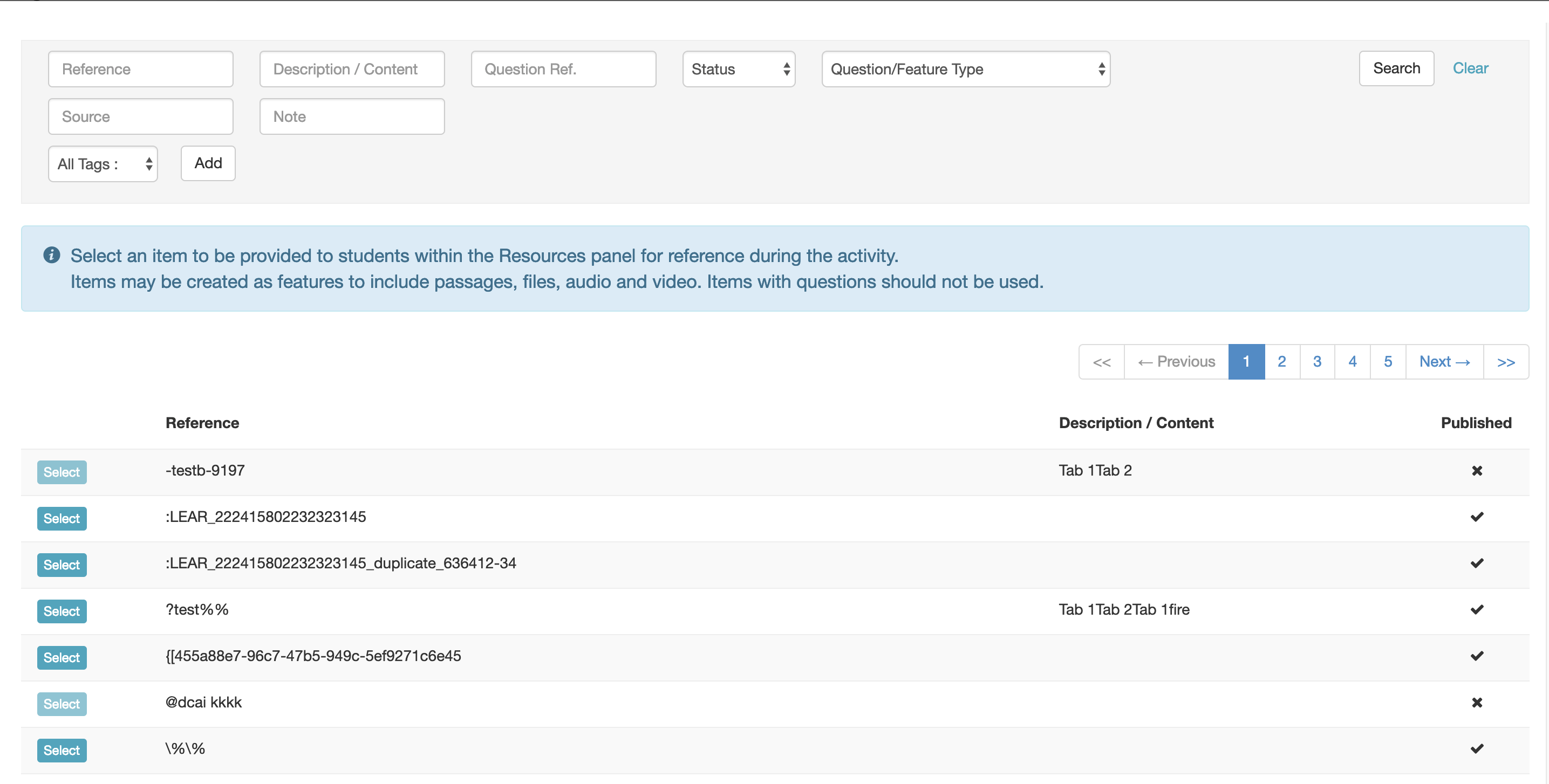 Figure 2: the Item select modal window.
After selecting the resource Item, you will be able to view it in the Assessment Preview tab.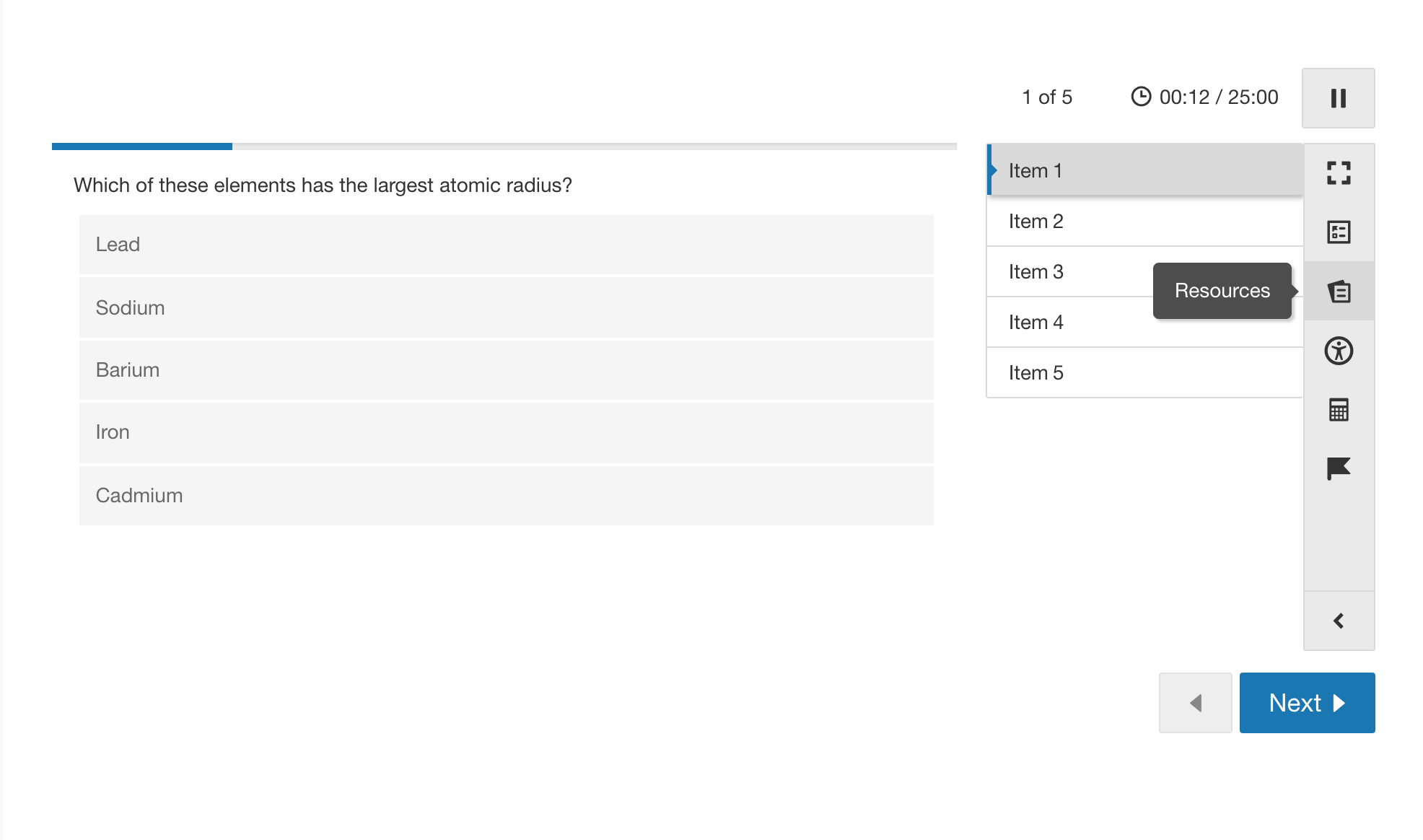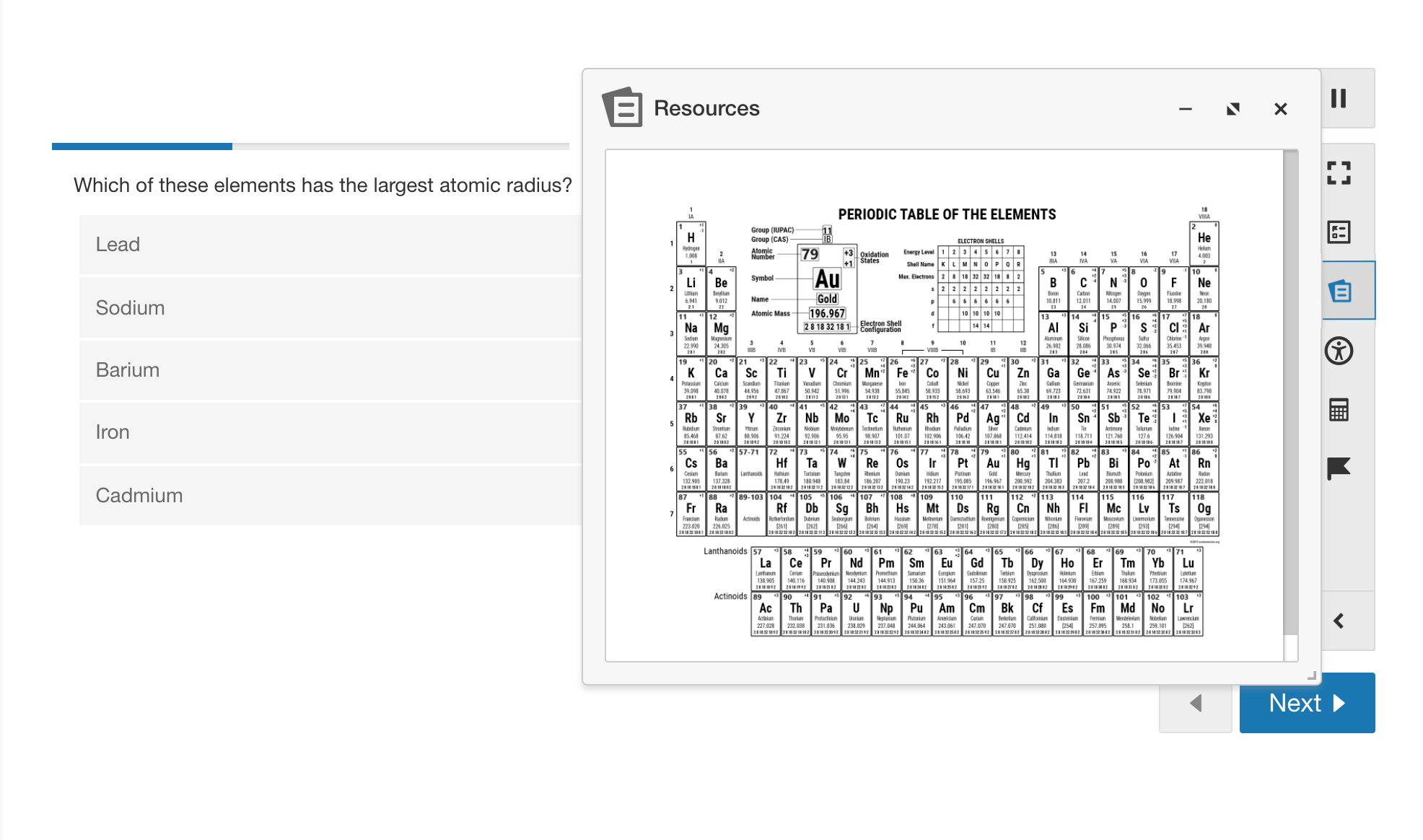 Figure 3: the assessment player preview.
The resource panel appears over the users assessment. The user has the ability to move the panel around, resize it, show in full screen and minimise the view without needing to close the panel.
The resource panel is also fully accessible to keyboard only and assistive technology users. Offering keyboard instructions when tabbing into the panel, skip-to links to navigate from the panel to the item and back to the panel. There is full keyboard control of the size and positioning of the panel. To move the user focuses on the close button and can move the panel using the arrow keys. Tabbing to the resize icon in the bottom right corner allows the user to use keyboard arrows to adjust the size. The full screen and minimise options are also keyboard accessible.