The Character Map allows both the author and the student to input characters inside a question or a typed response without using their own keyboard, instead, using Learnosity's pop up Character Map.
Author Character Map
To input special characters into a question as an author, select the Character Map button from the rich text editor toolbar. A pop-up box will appear containing a selection of characters, click the character you wish to input and it will be inserted into the question.

Figure 1: Character Map button in the rich text toolbar.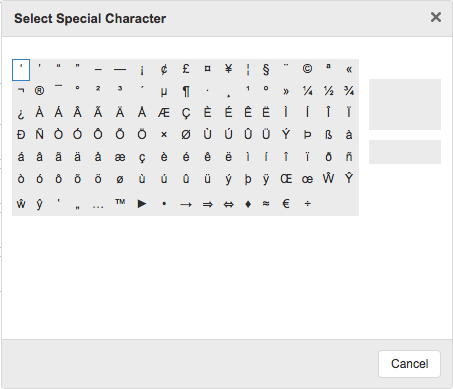 Figure 2: Author facing Character Map.
Student Character Map
To make a Character Map available to the student in the Essay, Cloze text, Label image with text, and Short text Question types go to the More options tab. Underneath the Layout section, enable the Special characters check box.

Figure 3: Special characters checkbox, with Characters to display field underneath.
You can customize the student's Character Map too. When special characters are enabled, a new option will appear underneath the special character's option called Characters to display. Enter in the characters you wish to display to the student here - note that the characters should be entered one after the other, with no commas or spaces. Anything entered in the Characters to display area will override the default Learnosity Character Map.
This will display a Character Map icon that appears in the student toolbar (in Essay Questions), or when the student clicks into the text entry area (Cloze text, Label image with text, and Short text Questions).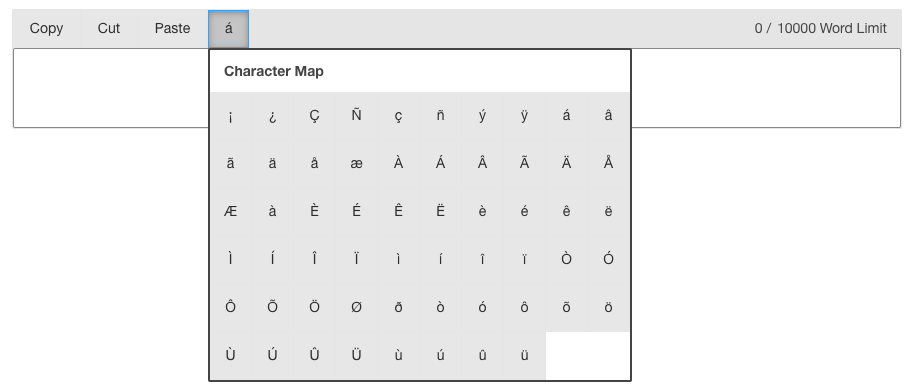 Figure 4: Student Character Map in Essay Question.