About Tags
There are two main reasons why you will want to Tag your items in Learnosity. The first is to be able to search for a group of Items with a particular Tag or Tags, and the second is to be able to report on student performance on a set of Items.
Tags in Learnosity are used in combination with Tag Types. Each Tag will belong to a Tag Type. For example, a Tag Type called "Grade" can have Tags called "Grade 3", "Grade 6", "Grade 8" linked to it.
Tags can be added only to Items, not to Questions.
Using the Author Site, authors can Tag Items and Activities. Select the Tags menu in the left-hand menu. Once you begin typing, a list of your pre-saved tags will appear. Select the Tags you wish to use, hit Apply before saving.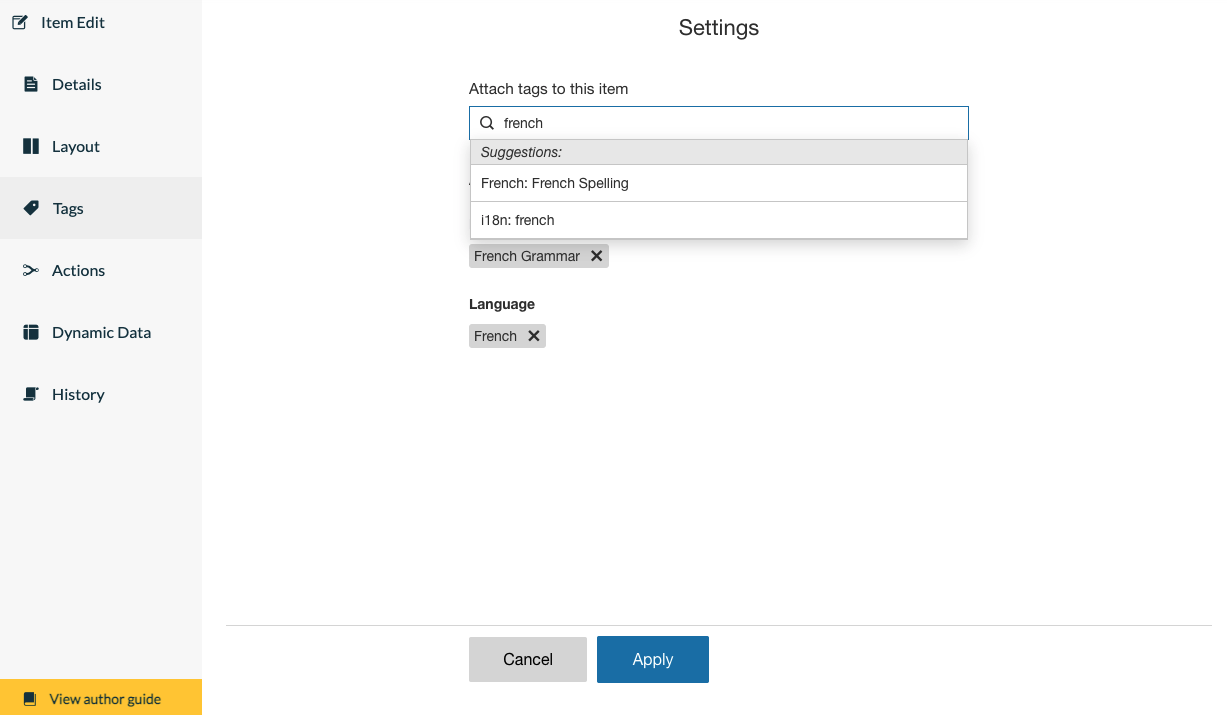 Figure 1: The Tags menu in the Author Site.
Creating Tags
Before tagging an Item, you will need to create some Tag types and Tags. In the Author Site, this is done through our Tag Manager interface.
Adding tags
Follow these steps to add Tags to an Item:
Open an Item.
Click on either the Tags menu on the left-hand navbar.
Start typing the name of a Tag in the text box and a list of created Tags will appear. Select a Tag from the list. You will see the Tag, and the Type it is linked to, appear in the Attached Tags list below.
Multiple Tags can be added to the Item by typing in the new Tag name into the search field. The order in which the Tags are added will have no impact on searching or reporting. To remove a Tag, click on the cross (x) beside it.
Apply any changes made before saving the Item.
Note: If a Tag is less than three characters long, it cannot be found in the Author API when searching for a Tag to add to an Item. This limitation has been put in place to avoid performance issues with autocomplete. For searchable Tags, ensure they are four characters long (or longer).