Description
Check Answer is a button that appears below the Question - clicking on it lets the learner check if they have answered a Question correctly. It provides instant feedback and is usually only used for formative assessments.
Check Answer is configurable on a per Question basis. Feedback attempts are unlimited by default, but can be configured to allow the learner to check answers as many times as needed.
The Check Answer function will not disclose the correct answer, but will indicate which Questions have been answered correctly and incorrectly - as shown in Figure 1.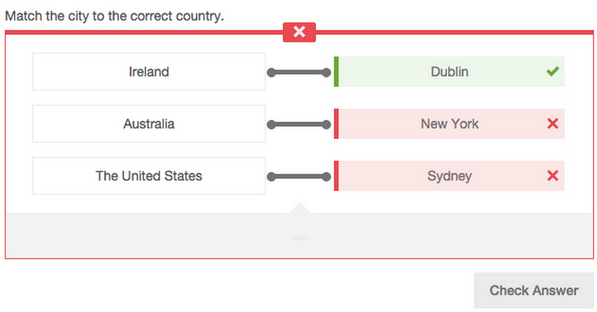 Figure 1: a Question example with Check Answer.
Adding the Check Answer Button
In the More Options section of the Question Editor select 'Yes' under Show check answer button, this will instantly insert the Check Answer button. You can also allow learners to test their answer as many times as needed by inserting the number of attempts in the Check answer attempts section. If you leave the box empty or insert "0", an infinite amount of attempts will be set.
Note that the Check Answer button will only be displayed when a correct response is set by the author in the validation settings.

Figure 2: Check Answer settings.