A fully customisable keypad is available in all Math and Chemistry questions in Learnosity. Authors are able to change position of number pad keys, use additional keypad groups, and even create their own custom groups. Learnosity has various symbols grouped by type/subject that can be added as extra sets to the keypad.
Below you will find an overview of default symbol groups, and instructions on how to add them to the keypad, as well as a tutorial on customising the number pad and adding symbol groups.
Customising the number pad
Authors can create custom number pads by changing the positions of the keys and adding special characters. The custom number pad preview can be found under More Options.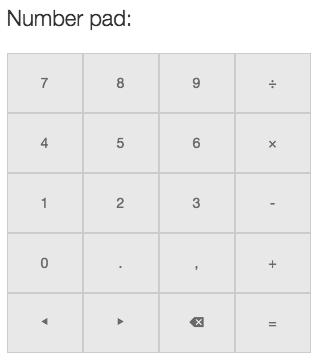 Figure 1: Custom number pad.
In order to customise the number pad, simply click on a key you want to change and a character map will pop up. Select a symbol from the character map as shown in Figure 2. The selected symbol will replace the default number pad key.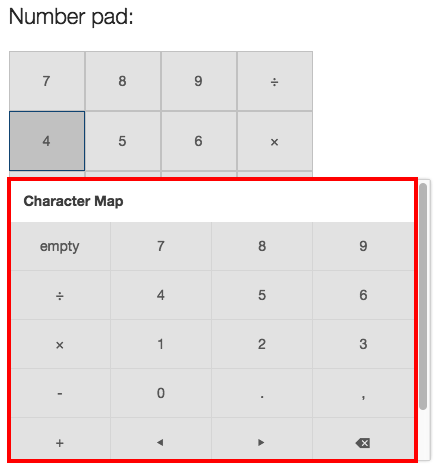 Figure 2: Selecting symbols for the number pad.
Adding symbol groups
Under the More Options accordion in each Math and Chemistry question, you will find the Symbols section. Here you can add and delete keypad symbol groups, depending on the kind of symbols required for the question you are authoring.
To add a new symbol group, click on +Add below the section title, and a new field called Group X will appear. From the drop down menu of this field, you can select the symbol group that you need (see Figure 3).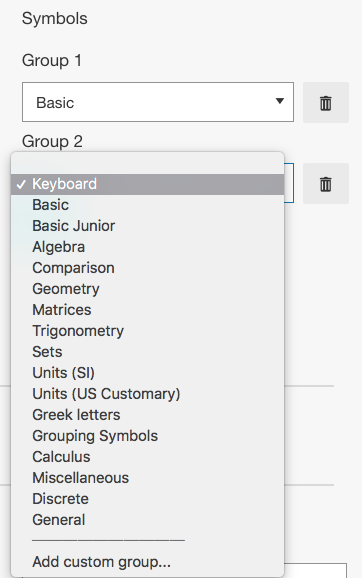 Figure 3: Adding a symbol group.
You can add as many groups as you need.
The default symbol group for Math questions: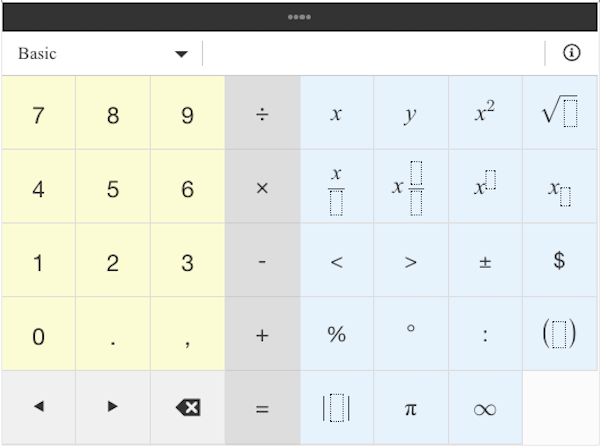 Figure 4: Default math symbol group.
Below is a list of symbol groups that can be added to the keypad:
Keyboard
Basic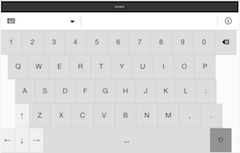 Basic Junior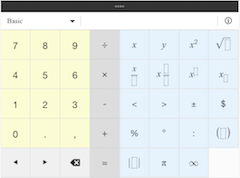 Algebra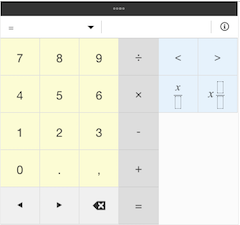 Comparison
Geometry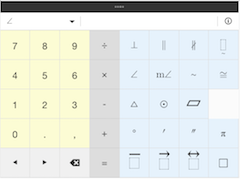 Matrices
Trigonometry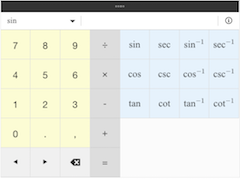 Sets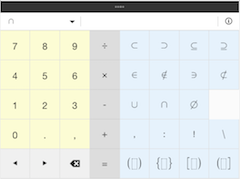 Units (SI)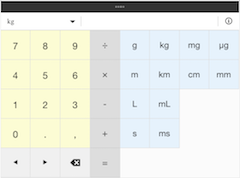 Units (US Customary)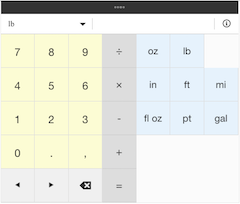 Greek letters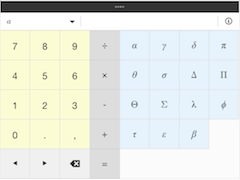 Grouping Symbols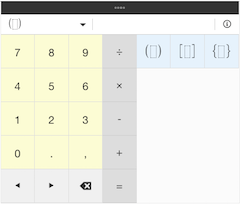 Calculus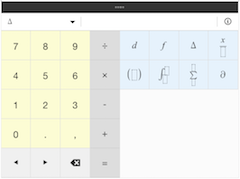 General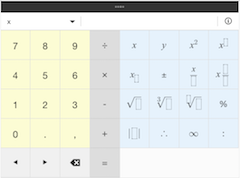 Miscellaneous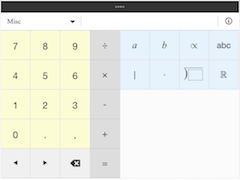 Discrete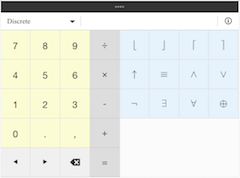 Adding custom groups
If you wish to add a custom symbol group, select Add Custom Group… from the drop down menu. A new Custom Group 1 will appear. Then fill in the following fields:
Label - This is a symbol group label that will appear on the top right of the keypad. This must be completed or the custom keypad will not appear. The label helps to identify which symbol group it is, if there are multiple groups attached.
Title - The group title that will be visible when the students hover over the Label symbol on the keypad (see Figure 6 and Figure 7).

Figure 5: Adding custom symbol group Label and Title.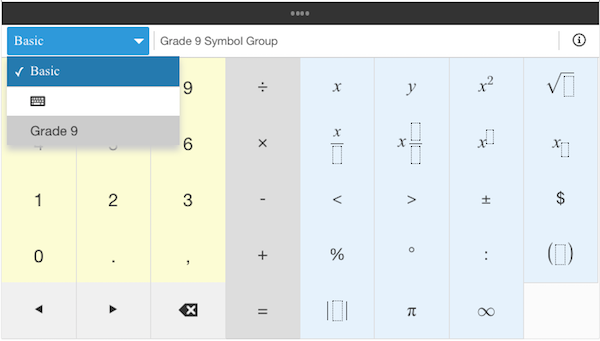 Figure 6: Custom Label and Title in the math keypad.
Each empty cell in the Symbols table represents a cell on the custom keypad. To select which custom symbols are to appear on the keypad, click on Empty and a list of symbols will pop up. Each selected symbol from the list will be displayed in the respective keypad cell. Select symbols for as many cells as you need. You can fill the whole symbols table or leave some cells empty.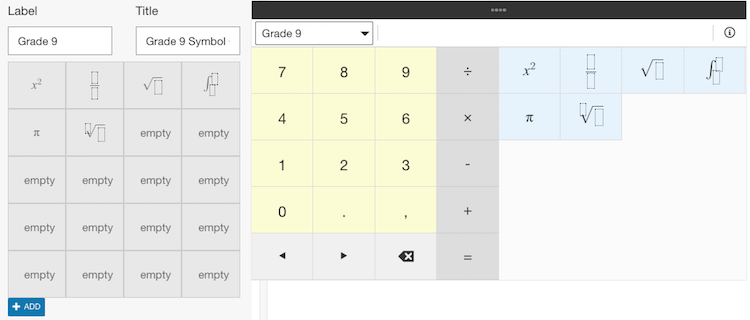 Figure 7: Custom symbol group example.
If you need to create more than one custom group, add a new one from the drop down menu and customise it as explained above.